The phrase is actually quite misleading. The English term "sick" refers to vomit, and therefore "sick as a dog" translates to, quite literally, vomiting like a dog. I suppose, since I haven't vomited, and only had fever, chills, running nose, and coughing spells, I should really blame the weather and said I'm feeling "under the weather". I digress.
This is how two sick days are spent properly:
Eating rice and salmon with grilled cheese and Progresso's Clam Chowder. Then taking a nap and taking a bath with my new Mango Lush Bath Melt. So lovely. While the bath smelled and felt like silk, I hooked up my laptop to watch Mad Men season 4 on Netflix. To top it off, while I couldn't breathe through my left nostril I decided to eat some Brownie's to make myself feel better. Little did I know that chocolate and runny noses don't mix.
Now today, I've been a bit lazier. The last stretch of the illness is seeping out of me and I'm enjoying some InStyle, and Tostito's Chips. That's pretty much what I've survived on all day, and I'm a foodie, sorta.! Surprisingly watching Gilmore Girls, Supernatural, and Devil Wears Prada (again),  has helped keep my mind off things and the dreaded feeling of going to work tomorrow after two days off. The fever has gone down a bit, but I must say that I think it was the bath's doing last night, and not my pleading with God to make the shivers stop.
The savior of the day is my new teas (and I'm slightly biased on this front, considering I've got over 14 different teas to try in my home). I love Teavana, and the better half of my paycheck is spent there, but not everyone is as avid a drinker of tea as I am. These are a few of my favorites from over the course of the month. That's right, my favorites change.
To start off: the new Peachberry. It's got such a nice, sweet fragrance, it's incredible. Not to mention that before you even drink it you get to watch the pearls unravel into lovely leaves of tea, if that doesn't want to make you drink it nothing will. Another favorite is my MateVana(which is an herbal tea surprisingly!) and JavaVana. Both have a wonderful mocha flavor that is accomplished by adding some milk to the tea. It's a lot like coffee because of their cocoa-yness(?) and luxurious textures.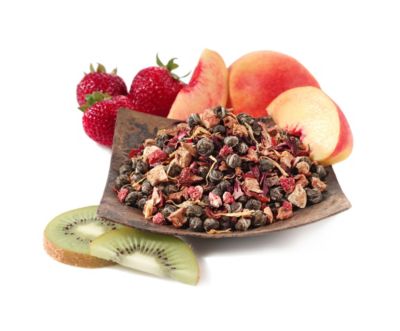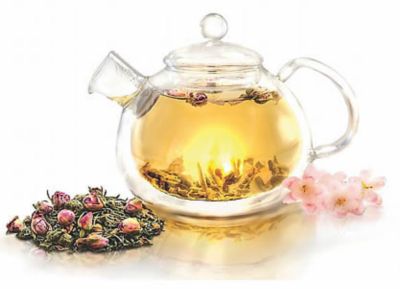 Finally, I'm quite proud with my Acai Blueberry tea drinking due to the fact that it's the best choice when ill, and I really can't take care of myself when sick. It's a favorite by default, but that doesn't make it any less delicious. It's fruity, which I don't usually like but the blueberries add a nice acidic taste that balances honey and Teavana's Rock Sugar, really well. The blueberries and Acai berries do have antioxidants, don't they? I'm going to count this as a win either way.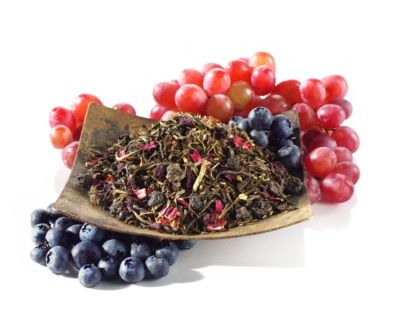 Lastly, online window-shopping has got to be the best part of my sick days. Modcloth had the best swimsuit called Beach Honeycomb. Not only is it in a great yellow color, but it's a one piece which is what I've been looking for, and it's got little bee's on it! And I'm sure my chest will hold it up better than their model's.
And, Shabby Apple has come out with their spring Mad Hatter collection, and I can't wait to go nuts with it! I think this style of romantic-modern-fairy tale design comes from rereading The Secret Garden one too many times.